The Coles Supplier Portal helps support effective working relationships between Coles and our suppliers, providing better coordination and communication to help drive efficiencies along the supply chain..

The portal also helps our suppliers by providing information to assess their performance on a regular basis and identify opportunities of improvement along the value chain.

We work closely with suppliers to take effective measures towards continuous improvement and have discussions with suppliers about opportunities and areas for improvement.

Dear Valued Supplier,
With the announcement from the Victorian Government on Stage 4 restrictions, we wanted to confirm that Coles Supermarkets are an essential service and will continue to operate.
The Government has also provided extensive guidance as to which other businesses are allowed to continue to operate. We anticipate that as a supplier of Coles, you will be able to remain open, but you will need to carefully assess the requirements that apply to your industry, including the requirement to prepare a COVID Safe Plan.
If your industry is not able to remain open under the Government advice, or is not specifically addressed, you may still be able to remain open as a supplier of equipment, goods or services necessary for Coles operations. If you need to rely on this exception, please reach out to your Coles contact for support.
To allow your team members to continue to attend work where allowed in accordance with the Stage 4 advice, you will need to provide them with a permitted worker permit. We understand that if traveling with this permit and for work purposes, your team members may:
• travel more than 5km from their place of residence; and
• be out of their place of residence between 8pm and 5am.
If your team members need to visit our stores as part of their duties they may continue to do so, however, we request that only essential visits take place and that you minimise the number of stores your team members visit. If your team visits, it is essential that they sign in to enable our contact tracing efforts and follow all health and safety protocols called out in stores, including never visiting a store while unwell.
Coles publishes all information related to COVID-19, including stores with impacted team members here. Our Supermarkets and Distribution Centres have strict protocols in place to ensure they are safe for customers, team members and suppliers, and we want to reassure you that safety and wellbeing is our number one priority. If you have any questions, please reach out to your Coles contact to discuss further.
I want to again say thank you for the support you have shown our team during this difficult time. The situation is complex and evolving almost daily. We will provide you with regular updates, but if you have any concerns or questions please reach out. We are proud of the way Coles and our suppliers are working together to help our community get through this challenging period.
Our latest customer briefing can be found on the supplier portal and we will continue to share customer communications in that way.
Best wishes,


Greg Davis

Chief Executive, Commercial & Express

Dear Customer,

With today's announcement from the Victorian Government on new Stage 4 restrictions for metropolitan Melbourne, we wanted to let you know as quickly as possible what that means when visiting our stores in this area. The health and safety of our customers, team members and communities remains our top priority.
Our stores will now close at 7.45pm every night
The Victorian Government has stated that from 6pm today, metropolitan Melbourne will move to stage 4 restrictions, with stronger rules to limit the movement of people. This includes a daily curfew – from 8pm to 5am - beginning tonight (Sunday 2 August). To ensure we are following government guidelines, the last customer will be allowed to enter our stores at 7.30pm every night and all our stores will close at 7.45pm, unless a store's existing trading hours already specify an earlier closing time. This will apply to all Coles supermarkets, Liquorland, Vintage Cellars, First Choice and First Choice Liquor Market stores.
Coles Express will continue to trade its regular hours so that essential services and exempt transport providers are able to access fuel and other essentials.
For more information visit the Victoria Department of Health and Human Services Coronavirus (COVID-19) page at https://www.dhhs.vic.gov.au/coronavirus-covid-19/premiers-statement-changes-melbournes-restrictions.
Ensuring our customers have access to what they need
We ask that you only buy what you need to ensure everyone in our community can purchase the products they need. Our team members are working as hard as possible to keep shelves stocked and based on current buying behaviour, we will review these limits daily. From today, there is a temporary two pack per customer limit on the below items:
Mince meat
Chicken breast
Chicken thighs
These limits are in addition to the existing two pack per customer limit on hand sanitiser and one pack per customer limit on face masks. No other purchase limits currently apply, with the exception of our standard national 4 unit limit on infant formula.
Be a Coles Speedy Shopper
In line with the curfew requirements, we ask that you shop alone wherever possible and visit our stores no more than once per day. We encourage you to be Coles Speedy Shoppers, including using our Coles product finder app to make your visit as easy as possible.
We ask that you continue to tightly adhere to social distancing guidelines, wash or sanitise your hands before you come into store, use contactless payment wherever you can, remember to avoid touching your face (with or without a mask) and cough and sneeze into a tissue or your elbow.
It's important that you don't come into a store if you feel unwell, should be in mandatory isolation or have been in contact with a confirmed or suspected case of COVID-19. All our Victorian team members have also been asked to not come to work if they feel unwell.
Have you tried our contactless Click&Collect and Home Delivery online services?
We know how increasingly important contactless shopping services are during lockdown, so we continue to increase capacity in our contactless Click&Collect or Home Delivery options. Contactless Click&Collect means you can order from our website and pick up your shopping from either a locker or have it delivered to the boot of your car. If you choose contactless Home Delivery, your shopping will be delivered to your front door.
If you've never shopped online with us before, we've created a step-by-step guide and video to make it as easy as possible. To find out which online shopping services are available in your area, please click here.
You'll always find the latest information at coles.com.au, and we'll email updates over the coming days around our store and community services. Thank you for treating our team members with patience and respect, together we'll get through this!
Best wishes and stay safe,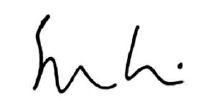 Steven Cain

Chief Executive Officer | Coles Group
Message for our suppliers - 15 July 2020
Message for our suppliers - 02 July 2020
Message for Dairy Farmers - 28th May 2020
Message for our suppliers - 18th May 2020
Message for our suppliers - 24th April 2020
Message for our suppliers - 9th April 2020
Message for our suppliers - 26th March 2020
Message for our suppliers - 18th March 2020
Message for our suppliers - 13th March 2020