Top 3 Compliance Issues Identified for Coles Deliveries

Complying with our Supplier Standards is becoming more important than ever. Not only is it a requirement of doing business together, it also leads to faster turnaround times and avoids the costly and unnecessary effort of rejected deliveries.
From mid-September, increased inspection of inbound deliveries at DCs identified the Top 3 issues as;
SSCC Labels
Pallet Configuration
Carton Markings
See examples below and the required Coles Supply Standards examples.
If you have any queries, please reach out to your Coles Contact.
Serial Shipping Container Code (SSCC) Labels
This month the focus is on Serial Shipping Container Code (SSCC) Labels. Non-compliant SSCC labels cause disruption and operational delays at DCs and reprinting is very time consuming. If you need support with SSCC Labels, GS1 can support with barcodes and standards.
Deliveries where SSCC labels are missing or damaged, the descriptions do not match, there are multiple labels (greater than two) or labels are unscannable will be returned. Information on SSCC conformance requirements can be found in Section 5 of the Coles Supply Standards below.
Check your SSCC Label
Ensure there are two SSCC labels
Ensure both labels match each other and the product exactly
Check SSCC labels are clearly visible and not wrinkled or damaged
Check SSCC labels can be scanned and no print defects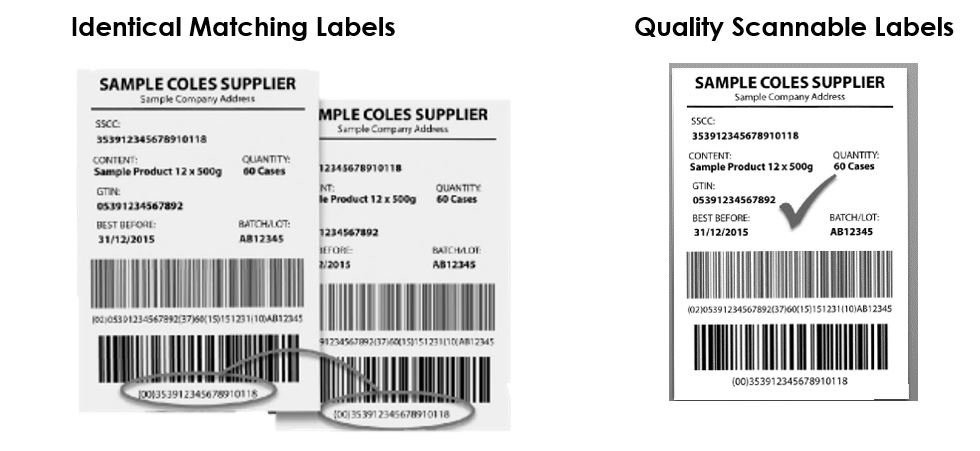 Automated DCs
Coles is modernising its supply chain and introducing automated DCs is a key element. Our automation partner, Witron is a market leader in the design and realisation of dynamic warehouse and order picking systems for distribution centres, and has over 50 automated projects for major retailers around the world, find out more about their other projects here.
Find out more about our supply chain transformation journey from the October 2018 media release here.
Supplier Standards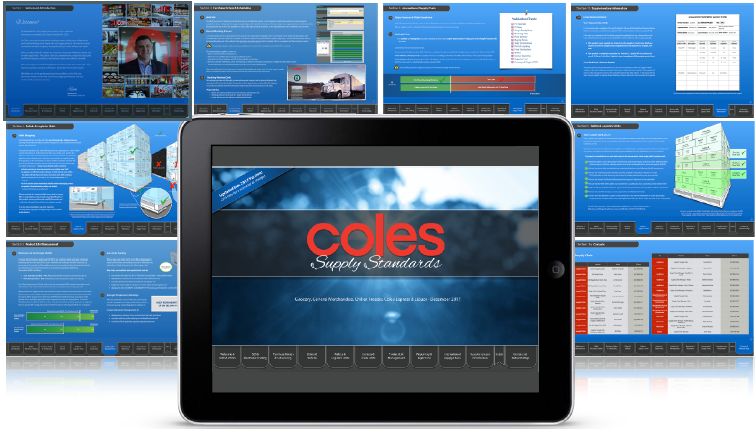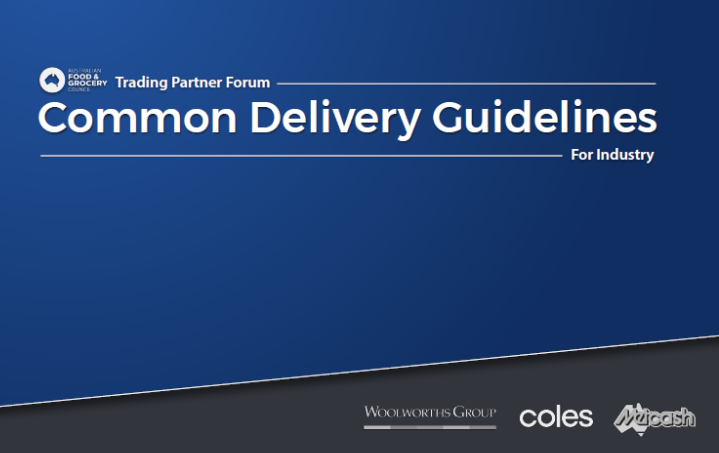 | | | |
| --- | --- | --- |
| Pallet Despatch Poster | One Page Reference Guide | Pre-Despatch Checklist |
| | | |
DC Equipment Controller Contacts
Coles - Pooling Equipment - Trading Terms
Coles - New Accounts Notification